Free Desktop Wallpapers and Screensavers Directory
We welcome you to our desktop customization website to present collection of free screensavers, desktop wallpaperss, animation themes and backgrounds for your computer at DesktopLand.com.
Here at DesktopLand we try to collect only the wonderful art work of photographers, programmers, and painters in the field of desktop computer graphics.
Here you will find original works, divided into separate categories (3D, animals, fantasy, sports, nature, space etc.).
Currently, more and more pops take animation desktop themes. We have tried to demonstrate to you the most beautiful among them.
Also on our web resource you will find a collection of different icons in various formats and resolutions, to develop web and computer applications and original customization for PC desktop.
Here in DesktopLand.com is a collection of creative and original desktop wallpapers, free 3D screensavers, backgrounds, animated desktop themes and much more for your computer and applications.
We are constantly searching to bring you only the best. You'll be pleased.
We also provide the unique instructions for the creation of savers, walls, original themes and desktop tools for creating them. The authors reviews are accepted.
DesktopLand.com is the unique art guide and search collection for many Desktop Customization Online Stores. Easy, quick, and smart downloads for desktop wallpaper in HQ, many Resolution (in 1080p), novel screensavers and more for computer with previews and downloads.
Computer pictures are as balanced as wild nature around us. They can be created in various ways - through personal designer, or 3D-graphics. A rich selection of tools gives you the choice to the user and sets it on the excellent work. Thus, the choice of images is very important in their daily work at the PC.
All material free sorted by category and available for preview and free download. Specify the desktop resolution and theme (3D, widescreen, big space, landscape, wild nature, nice animals etc.).
Surprise your colleagues gorgeous custom animated screensavers and Mouse pointers.
For original web design you can find a lot of free iconsets, themed backgrounds and web fonts for blogs and websites.
For applications developers are sets of creative skins, hotbars, app toolbars, and iconpacks.
Also presented anime cursors, uniq Mouse icons, 3d animations, IE, Opera, Firefox, Chrome Browsers skins.
Our brigade tried to gather the best selection of desktop tools for working on the PC. Many talented designers send us their superior work and we always welcome such initiatives.
Happy viewing.
Excellent resource for all fans of computer graphics.
I am very glad that I found DesktopLand.com. Very conveniently sorted material.
Thank you. I recommend to all my colleagues and friends.
Billy Joel
Categories
Newest desktop software
Icons
-
stock icons subscription
The Full Subscription 6 months is really a big offer. It includes every bitmap icon currently released until now plus updates every week during 6 months. Thus, it contains all styles, including those hyper-realistic icon sets (like Windows 7, Real Vista, Super Vista), the web 2.0 styles (Office, Beta, Clean), cartoonish styles (Sigma, Sunny Day) and much more. There are 28 different icon styles to choose from. Bitmap icons are given in various file formats, different sizes and different color states. The Full Subscription also includes vector icons, all icons sets which are available in vector sources. Styles like Office, Windows 7 and Real Vista have their source files mainly in Illustrator format (some like Brilliant style provide vectors in Flash format). This means that a big portion of the total icon collection will be ready to be customized in vector applications. Anything in the vector icons can be changed to fit any specific purposed, and then, exported as normal raster files for complete usability. There are more than 300.000 vector icons inside the Full Subscription 6 months. To improve the icons collections even further, there are more than 200 animated icons. These icons come in a well known and widely used format: swf files. Completely ready to work, these icons are buttons that will perform nice actions when the cursor passes over the icons. Also receive an incredible collection of 290 3D-looking logo templates in source, editable format. These logos have been professionally designed so that you can completely customize then and get a nice image for your company or business by changing color, sizes or transforming different parts. Naturally, the logo collection is complete with a second group of logos, this time, in Web 2.0 styles. These are 210 logos have all minimalistic and clear characteristics of the new trends in the world wide web.
Downloads: 659
Special Effects and 3D Screensavers
-
Flowers Meadow 3D Screensaver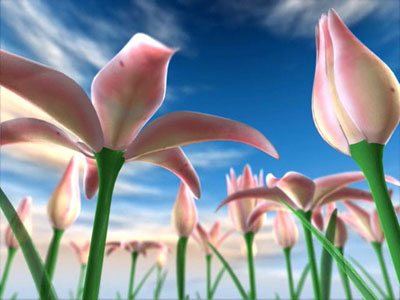 Amazing flowers meadow 3d screensaver helps you to enjoy nature scenes. This multiscenes video screensaver includes various flowers, fields, plants and nature sound effects. It turns your desktop into a porthole for viewing amazing flowers scenes. Besides, this free screensaver has flexible settings. Download flowers screensaver now and relax.
Downloads: 141
Screensavers
-
Enchanting Forest Screensaver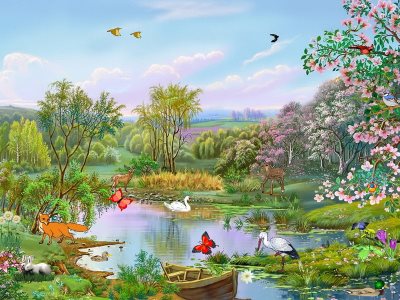 Enchanting Forest nature screensaver will decorate desktop of your computer and help you to relax after a hard day's work. This is colorful, beautifully animated screensaver will please both adults and children. Forest characters - foxes, bears, deer, hedgehogs, squirrels, swans, ducks, eagles and birds. They inhabit these delightful forest scenery and will help you to take a fascinating journey into the magical world of nature from the comfort of your home. Enchanting Forest with its animated inhabitants, beautifully traced scenes, "living" water bodies will give you an unforgettable experience. Download free nature screensaver!
Downloads: 351
Screensavers
-
Dark Style Screensaver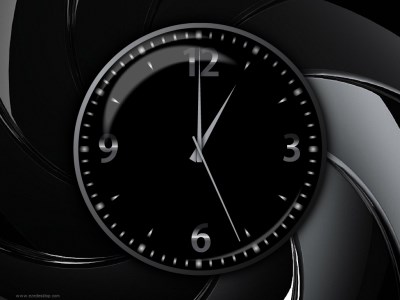 If you love all the gorgeous and brilliant things, this screensaver is definitely for you! Dark Style Screensaver is an analog dial with a nice gloss on a dark background. You will always know exact time with our free clock screensaver. Ambient people will certainly notice your screen saver! Download and install it absolutely free. Just a couple of seconds and Dark Style screensaver is on your computer.
Downloads: 458
Screensavers
-
Magic Of Nature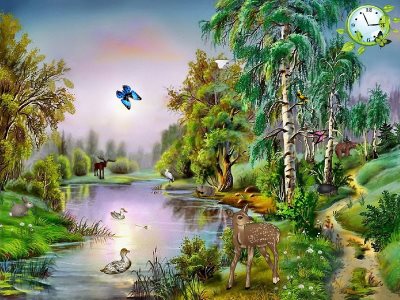 The charm and magic of nature around us can not leave us indifferent. The beauty of the surrounding forests, lakes, waterfalls, rivers, fields and meadows. Populated with animals, insects, birds really makes all of us kinder and more tolerant in our cruel pragmatic world. In this animated screensaver you will find realistic water effects, the abundance of beautiful butterflies and dragonflies. Fish jumping out of the lake and swimming in it, forest birds, proud of forest deer, owner of this place, bear, ducks, swans and relaxing sounds of great music. Set this gorgeous screensaver of the four stages, gradually changing each other, immerse yourself in the magical world of nature around us and forget about your problems!
Downloads: 395
More Popular Wallpapers and Screensavers
Living Waterfalls Animated Wallpaper
Living Marine Aquarium 2 Animated Wallpaper

Beautiful and great waterfalls brighten up your desktop.

Enjoy the calm serenity of your desktop aquarium.


Fee 3D Falling Leaves Animated Wallpaper

Free Living Beaches 2 Animated Wallpaper

Watch as Your Cares Drop Away Like the Leaves of Autumn!

Relax while watching an awe-inspiring ocean sunset.